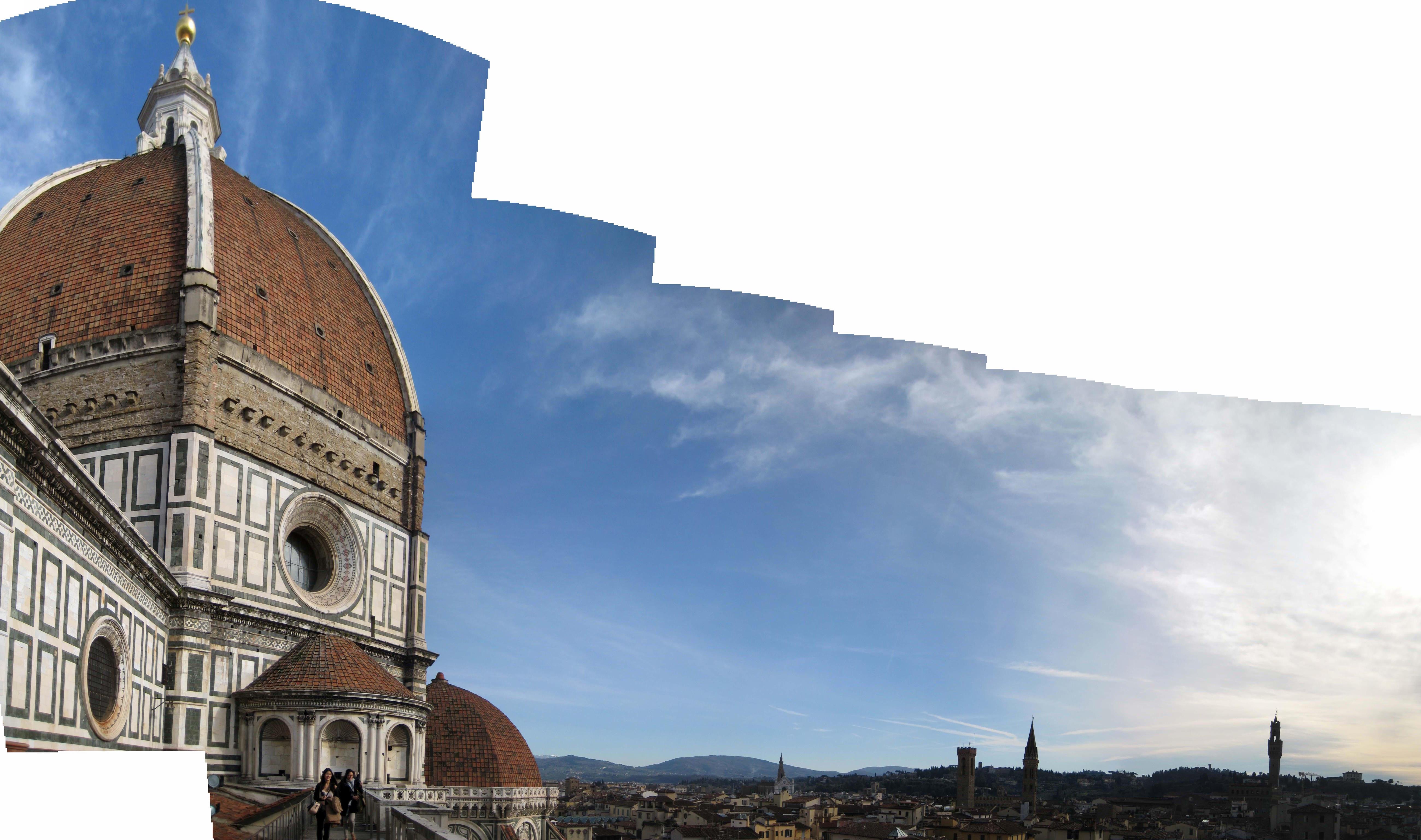 As mentioned in my last blog, the crowning glory of the Cathedral of Santa Maria del Fiore is the Duomo – the dome. The dome's construction was part of an architectural design competition in 1418. What's interesting is the leading contenders were master goldsmiths, not architects. Filippo Brunelleschi won the bid over Lorenzo Ghiberti, who had previously won a competition for the design of the baptistery's bronze doors in 1401. Work officially began on the dome in 1420 and lasted sixteen years.
The dome of the Duomo di Firenze is notable for several reasons. First is its size, rising an enormous 376 feet into the air. The Duomo was also the first dome built without the help of a temporary wooden support frame.  The decision to not include buttressing for the dome broke Gothic tradition and took the first steps toward Italy's Renaissance period. However, the dome wasn't considered complete until 1461 when the lantern by Brunelleschi's contemporary Michelozzo was finished.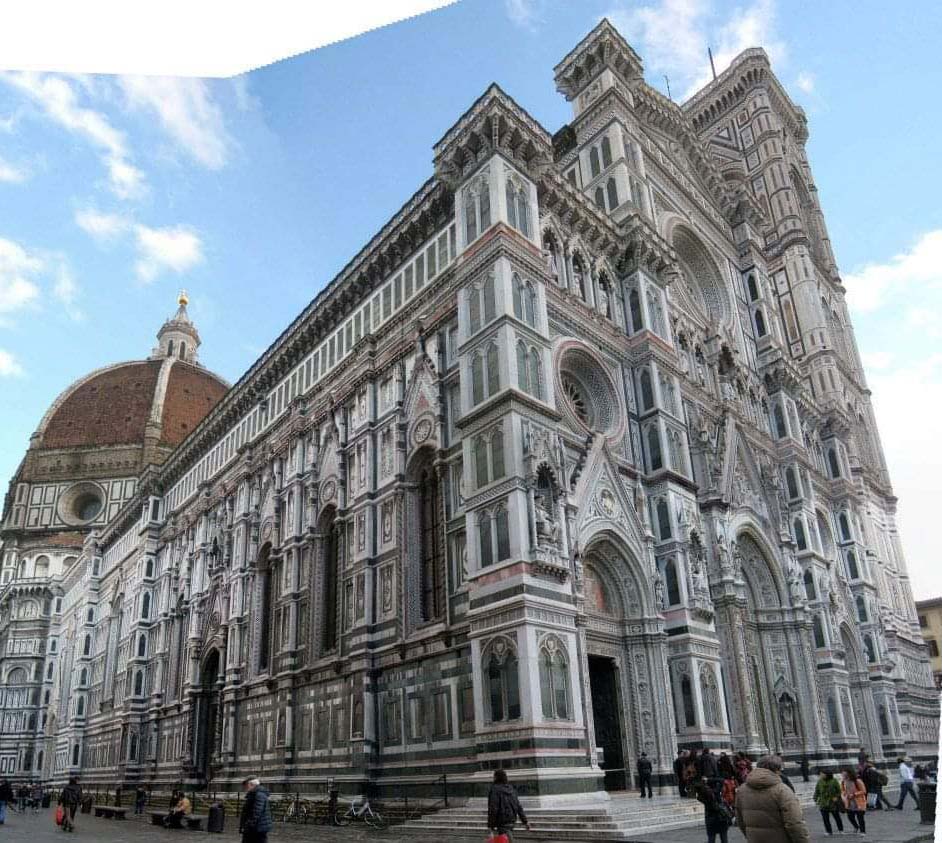 The Facade
Despite all this work, the building facade was still incomplete.  The original facade was only partially installed as designed, and in 1587 was ordered dismantled by the Medici family due to its lack of reference to Renaissance themes.  Many competitions were held in the intervening years before in 1864 a final competition was won by Emilio De Fabris and work finally began on the multi-hued marble design in 1876.  Completion of the façade in 1887 formed a balanced trio between the Duomo, the Campanile, and the baptistry in the piazza brought the Duomo di Firenze to the forefront as an architectural masterwork and saw the end of a nearly 591-year long construction project.