Next up on our history of architecture series: Usonian. Lucky for us, we have several examples of Usonian architecture nearby. Over the Memorial Day holiday, I persuaded Brianna into joining me on a road trip. For those unfamiliar, Usonian style architecture is the brainchild of Frank Lloyd Wright.
Background:
Frank Lloyd Wright is one of those people that have had a lot of stuff written about them. You can generally find out anything you want to know about him with a quick Google search. Now that I've said that you may be surprised to find that when it comes to Wright's Usonian style and his prefab house designs there is less information floating about.
Quick backstory – Wright was concerned about the housing of people, but most of his homes were simply too expensive for someone of middle-class status. The everyday run-of-the-mill people can not afford to build Fallingwater. Wright also felt that Americans should stop the constant reuse of previous architectural styles (see any of the previous Architectural History blogs). Of course, he's not the only architect who felt this way. Other architects agreed that buildings should be of their own time and America, as a relatively young nation, hadn't created its unique style yet. 
Moreover, Wright felt that other houses of the day were merely small boxes inside a larger box and weren't conducive for life. Another thing to keep in mind with Wright – he was all about this idea of Unity.
By the 1930s, Wright is progressing from his Prairie style homes to the Usonian homes. In many ways, he's taking all the lessons he's had from designing Prairie style homes and his various other projects and taking out all the "extras". Elements of a Usonian:
Linear and horizontal to blend in with the land
Use natural materials
Open floor plans (and you thought that was a new idea)
Radiant heat (heated floor slab)
Smaller floor plans
Carport only, no garage
Question:
Are Frank Lloyd Wright's Usonian homes suitable for a middle-class family?
In 1950, the average yearly income was $3,300 per the US Census Bureau and the median home value was $7,354.
The Usonian Houses:
For this section, I'd like to present you with some "listings" for three Usonian style homes. Think of it as House Hunters or everyone's favorite pandemic activity – scrolling through Zillow and Redfin for houses you have no intention of purchasing. The 2021 pricing listed below is the original cost of the home but calculated for inflation. Bear in mind that this doesn't take into account the crazy housing market conditions we're currently in nor the fact that Wright-designed homes cost far more than the inflation cost because of who designed them.
House #1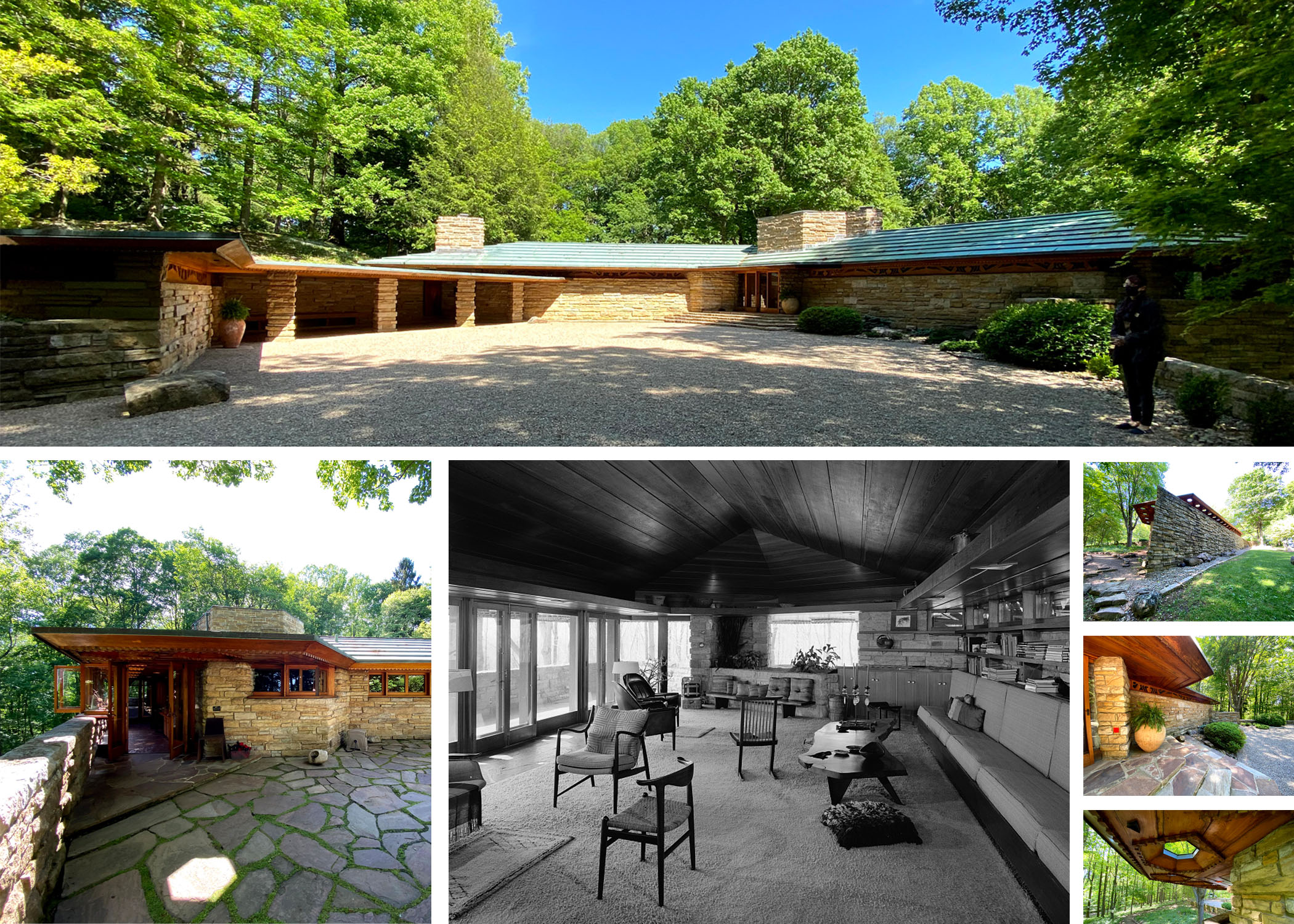 723 Kentuck Road, Dunbar, PA
Common Name: Kentuck Knob
Price (1954): $96,000          Price (2021): $933,253 
Built: 1954                             SF: 2,300                           Beds: 3                           Baths: 2
Beautifully maintained home with tons of built-in storage! Single story living at its finest. Large gathering space with built-in furniture that opens directly onto a terrace. Very open floor plan - bedroom and bathroom doors not provided but could be easily installed! The wooded lot opens onto spectacular views of the valley and surrounding mountain range. Radiant heat in floors throughout the home. Carport. Copper roof. The partial basement contains utility space. Schedule your tour today!
House #2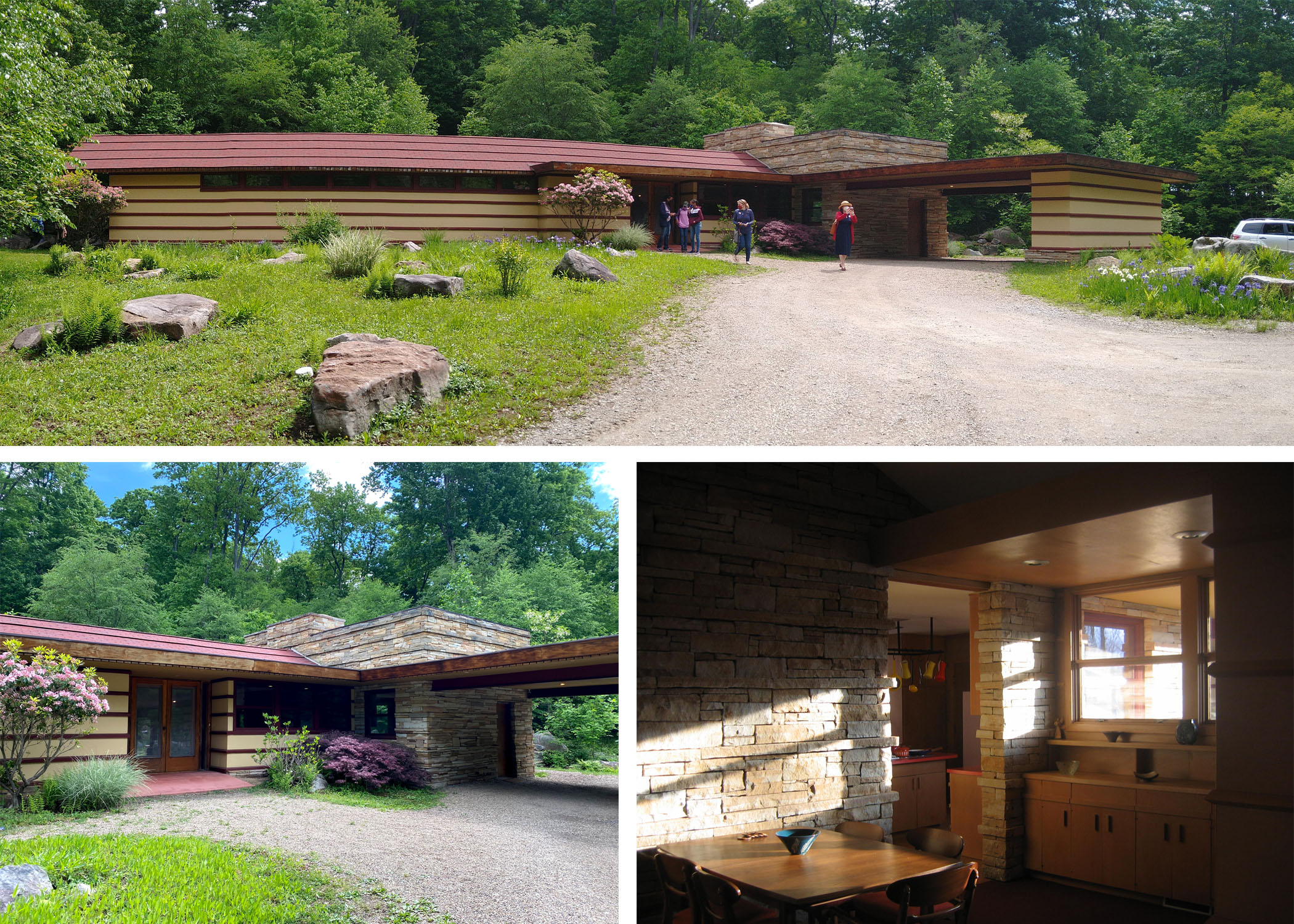 Polymath Park, Acme, PA
*Originally constructed in Illinois
Common Name: Duncan House
Price (1957): --          Price (2021): --
Built: 1957                SF: 1,860-2,400         Beds: 3         Baths:2
Be one of the first to live in this planned community! This home displays one of three offered pre-fab plans to choose from (Home shown is plan #1; add-ons available upon request). Large kitchen and living space. Wood burning fireplace. Built-in storage in every room. Pella and/or Andersen doors and windows throughout. Carport with adjacent storage and utility room. Schedule your tour today!
House #3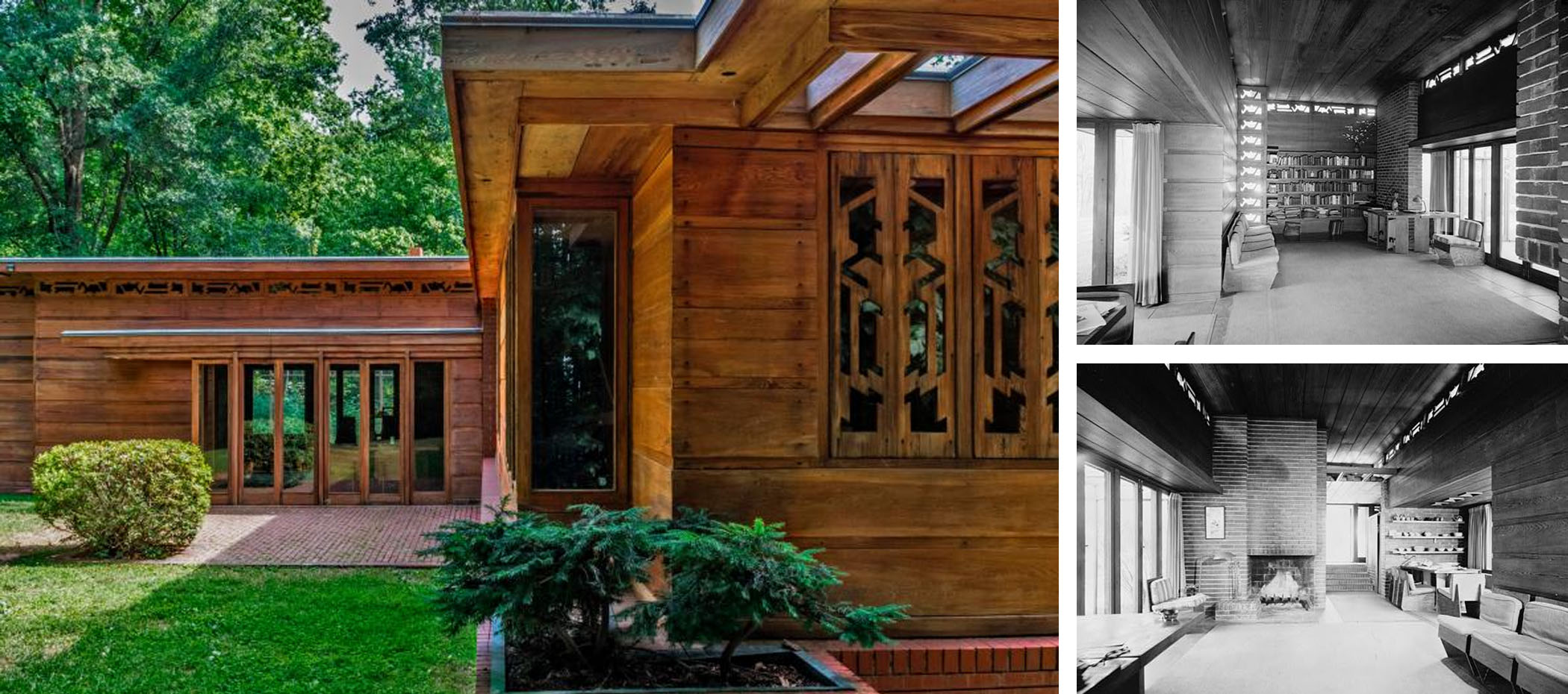 9000 Richmond Highway, Alexandria, VA
*Home has moved from its original Alexandria, VA location
Common Name: Pope-Leighey House
Price (1956): $7,000         Price (2021): $130,947.12
Built: 1940                         SF: 1,200                                Beds: 2          Baths: 1
Surround yourself with the warmth and comfort of brick and wood in this compact home. Large expanses of windows make you feel like you are outside. Come see this hidden gem!
The Comps
I'm not a Realtor and cannot provide true comparable houses from that era. So as an alternative, let's look at a ranch style home from the 1950s.  
Honestly, I'm pretty sure I could find this house if I drove less than 10 miles or so from my house. Even my own home is eerily similar in plan. I think this plan exemplifies how Wright said that houses were just a box with a bunch of smaller boxes inside. His Usonian plans almost always created a courtyard or terrace that would nestle into L-shaped homes.
Conclusion
After reviewing and walking through several Usonians, I like the way Usonian homes create courtyards, how they integrate and engage with the surrounding landscape, and the push and pull of the spaces. I love the built-in cabinetry and furniture and the large expanses of windows. What I don't like is Usonians typically have no garage, smaller kitchens, and that claustrophobic feel in certain spaces – hallways in particular.
In some ways Wright was successful at creating beautiful homes for middle-class families – what he failed at was understanding the spatial requirements and meeting the lower budgets. Out of the three Usonian homes, there is likely only one home that is both affordable and spatially workable for middle-class homes – the Duncan House (House #2). House #1 is too expensive while House #3 is likely too small for families with multiple children.
What do you think? Are Wright's Usonian homes both workable and affordable? Given the option between a typical 1950s style home and a Usonian, which would you choose?
Side Note
PBS had a great article on Wright and his Usonian ideas, you can find it here.