If you've been to our office before, you know of the wall of shelving which holds the finish samples that we call our material library. Somehow I have found myself as the keeper of the material library – which takes a little more effort than you might think. So if you've ever been curious about what kinds of secrets the library holds, this is for you!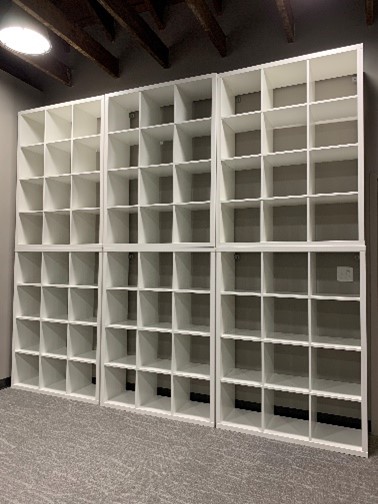 Unfortunately, the samples don't magically appear on our shelves. We must contact our local sales rep (if we're lucky, they'll contact us!) to visit our office and provide us with various binders, boards, and boxes containing their product. Usually, they like to give a product presentation to help us understand the product and how best to use it.
You're probably wondering how we use these samples. During the design process, we pull multiple swatches of tile, carpet, LVT, and paint and lay them out on the floor to visualize the space. We then narrow down our picks and take them to design meetings for client review. We also have a system where each project gets a box to keep those dedicated samples together. 
I'm going to let you in on some secrets about our material library. First, it's not just me that's in control of the organization of the library. It's a collaborative effort between everyone in the office and I don't think I could do it alone. Second, the secret to how we use it is in the distance to the floor. We put the samples we use the most on the bottom half of the shelves, and the ones we use less often on the top half. And third, there is a hidden part of our library over by the fire pole that holds our larger samples that don't fit within the open shelving.
I never thought that I would be responsible for managing the library. It was a daunting task at first, but the social aspect that comes with fostering relationships with sales reps has helped me come out of my shell. I have made a few changes to the amount and type of samples we have, but only for the sake of space and keeping our materials relevant. I have learned to love the library and the materials that it holds. I love scouring the internet for new brands and products. I've developed a bit of an obsession with tile - I currently have a stack of tile on my desk as well as an assorted box of tile sitting next to my desk.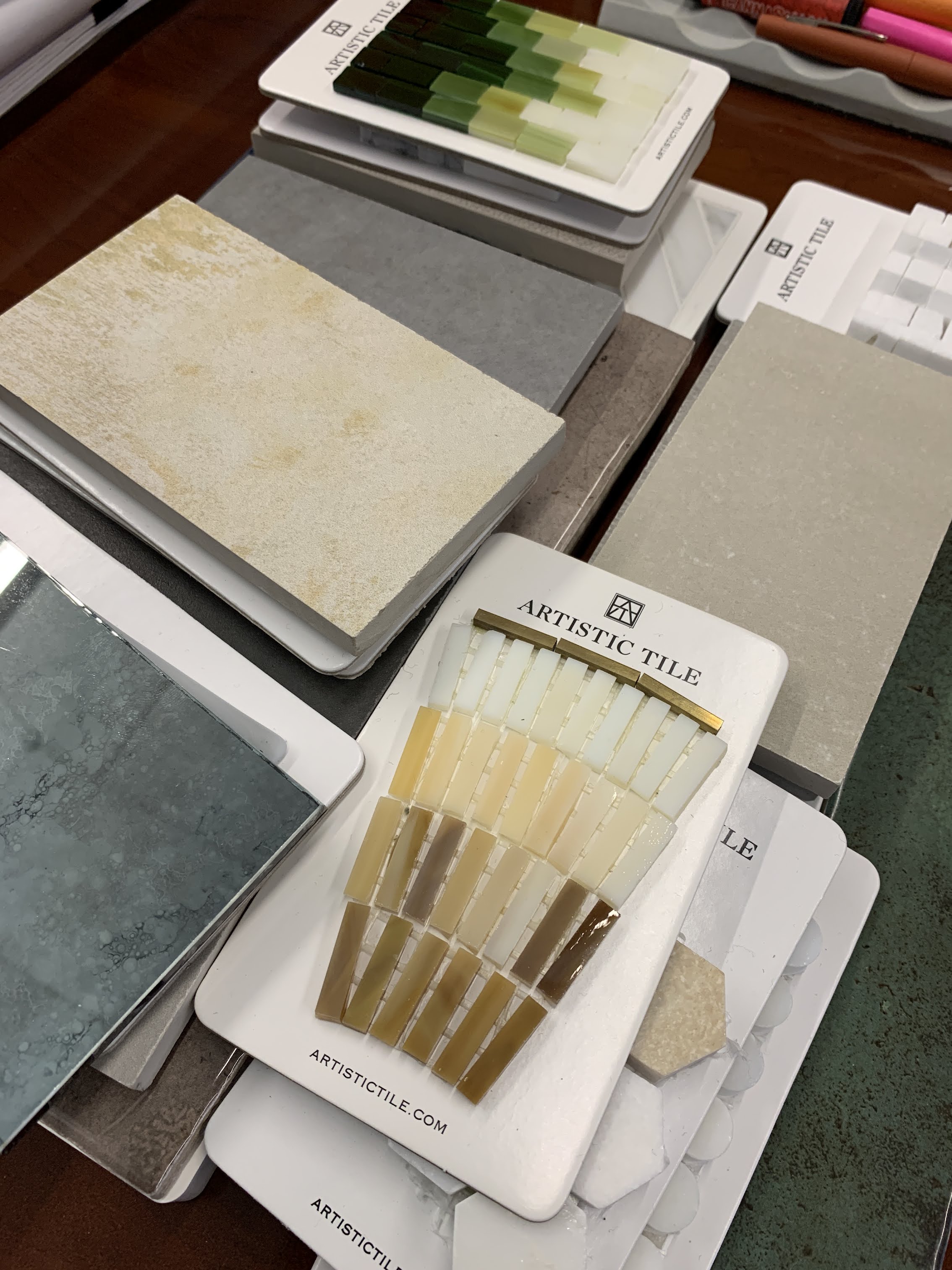 by Mackenzie Kidwell