What are Art Deco and Art Nouveau?  We asked a bunch of people and no one got it 100% correct, not even us.  So before you read on, let me pose the question to you.  Without looking it up, what comes to mind when you think of Art Deco? How about Art Nouveau?
To start us off, let's look at some of the incorrect answers we received from family, friends, and our own office.  Overall, these concepts are a little scattered and were often contradictory to themselves.  Art Nouveau was associated with simple clean-lined buildings, interpretive art styles (Mondrian, Van Gogh, and Dalí), and geometric lines.  Art Deco was associated with classical building elements, flowing nature forms and elaborate patterning, bright colors, heavy Brutalist building types, and Midcentury Modern design.
What Art Nouveau is Not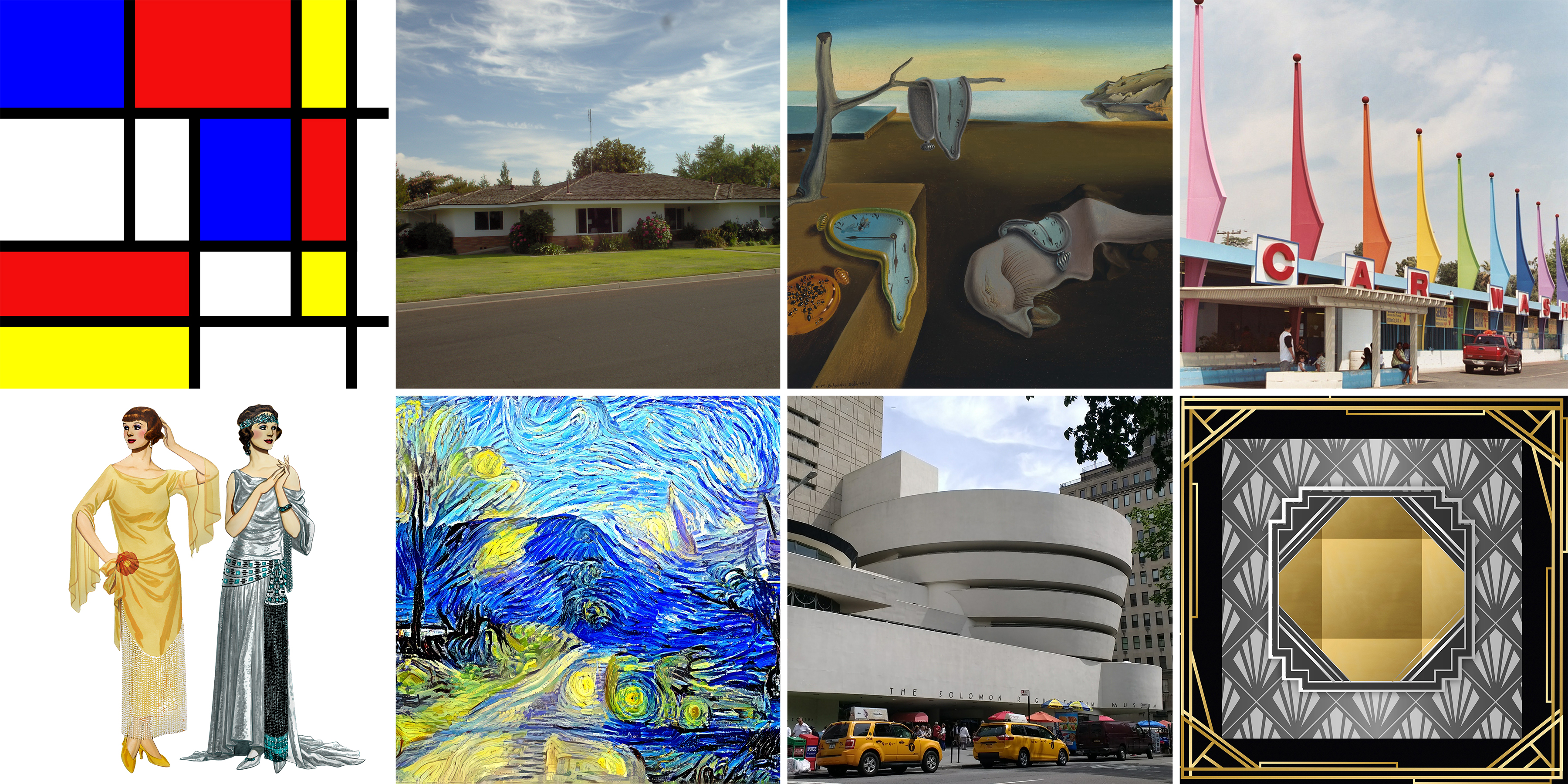 What Art Deco is Not
Art Nouveau
"It is by the value of tones, the coloured surface and the harmony of lines that I can reach the spirit and wake up the emotions" – Maurice Denis, 1891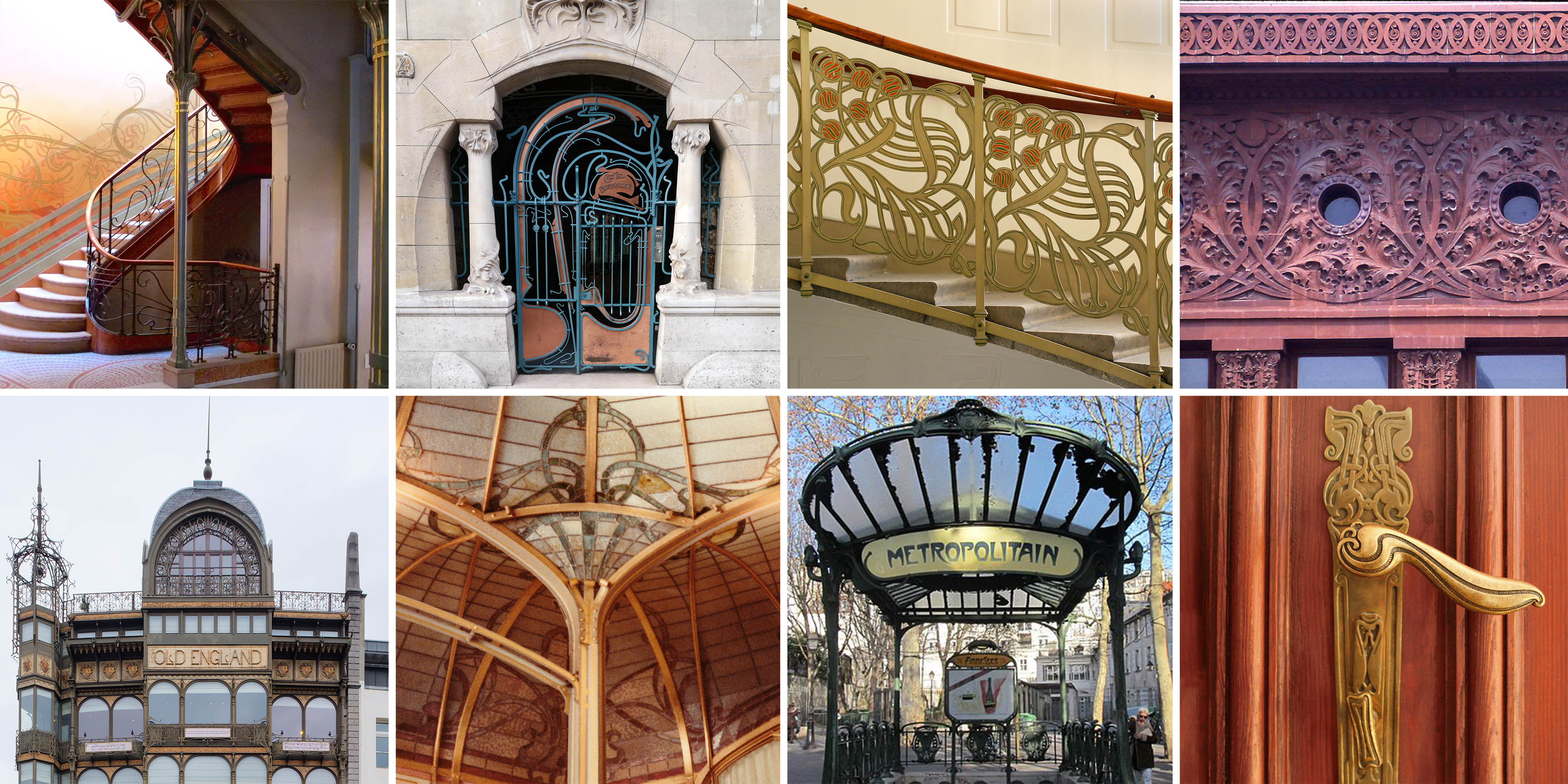 When: Approx. 1890 – 1910s
Where: This style stayed within Europe for the most part, there are a few buildings elsewhere but the movement never caught much traction outside of Europe.
Why: This style was a reaction against the scholarly art of the 1800's and its rigid division between the fine and applied arts.  Art Nouveau is inspired by natural forms, asymmetry, dynamic lines, and modern materials.  It looked to find a style that would unify architecture, furniture, and art to inspire and uplift people, melding the whole world into a total work of art.
Art Deco
We know that man is never content with the indispensable and that the superfluous is always needed. […] If not, we would have to get rid of music, flowers, and perfumes […] !" – Paul Follot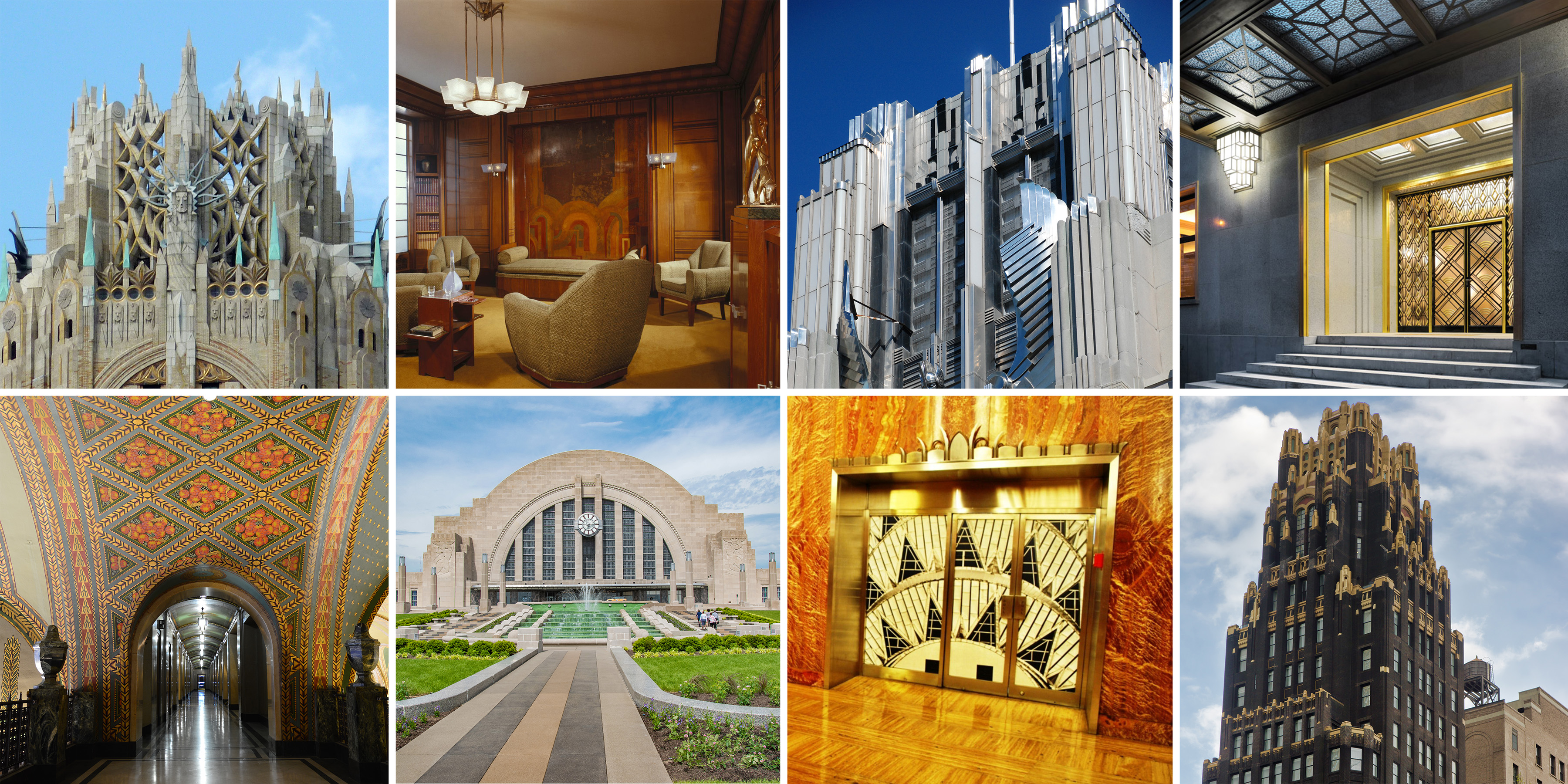 When: Approx. 1920 – 1930s
Where: Within its relatively short life span the movement could be found across the globe and was truly an international style with many works produced outside of where it began in France.
Why: Art Deco began as pushback against the informality of the Art Nouveau style.  Inspired by the fine craftsmanship of the past, Art Deco used bold geometric forms, symmetry, repetition of form, and bright colors to modernize art and architecture.  Art Deco is a style of sumptuousness aiming at sleek sophistication, designers continued to focus on the use of modern materials but began to use them for their luxury, celebrating societal and technological progress with exuberance and glamour. 
Mistaken no more
How did you do?  Were you able to associate the right things with the two styles?  If so, bravo! If not, you are in good company, and hopefully now we can all be a little better at identifying which style is which.