Another Revival
Once again, we have a style that draws from Greek and Roman elements. Neoclassicism, which literally means "New Classicism," can generally refer to anything including art, architecture, music, literature, etc. from the 18th century and beyond that was inspired by Classical ideas. In fact, the founding fathers of the United States formed a democracy using concepts from Greece and Rome, which means we as a nation are Neoclassical – and proud of it! Speaking of the founding fathers, Thomas Jefferson happened to also be an architect who designed his own home in the Neoclassical style.
Beaux-Arts
If you've ever been to Washington D.C., you've seen Beaux-Arts architecture. As many other styles are, this one is French and translates directly to "fine arts." Many American architects were educated at the École des Beaux-Arts in Paris and began implementing those ideas in the United States. It used the same elements as Neoclassicism: large expanses of masonry walls, tall columns, and symmetrical floor plans. The main development that makes the style different from Neoclassicism is the incorporation of certain Renaissance elements and new materials such as iron and glass which were readily available after the Industrial Revolution.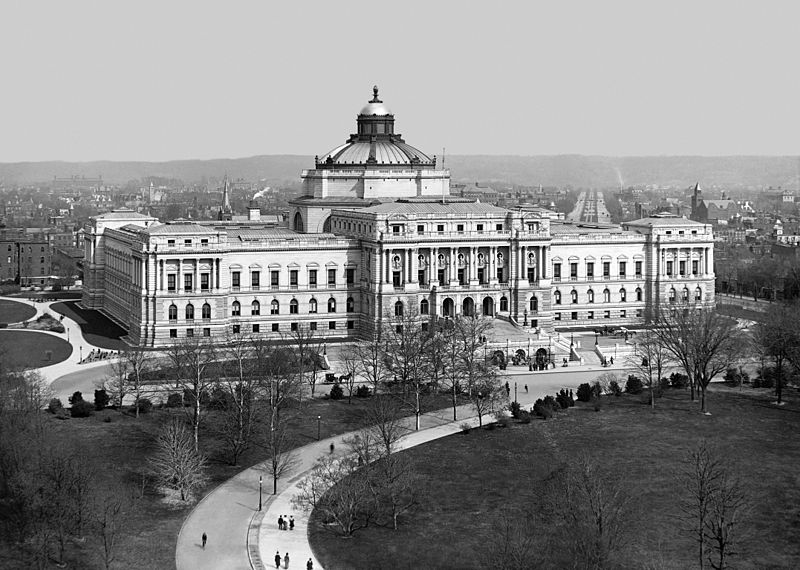 Beaux-Arts design was displayed and became popular during the 1893 Chicago World's Fair, also known as the Columbian Exposition. If you are curious about what it would have been like visit World's Fair, I suggest this quick look into the many attractions. This style became a way for the upper class to display their wealth in the early 20th century, as well as a way to show civic pride which is the reason many courthouses, train stations, and college buildings were built in this style. Alternatively, a reaction to this movement that stemmed from the Columbian Exposition was the City Beautiful Movement.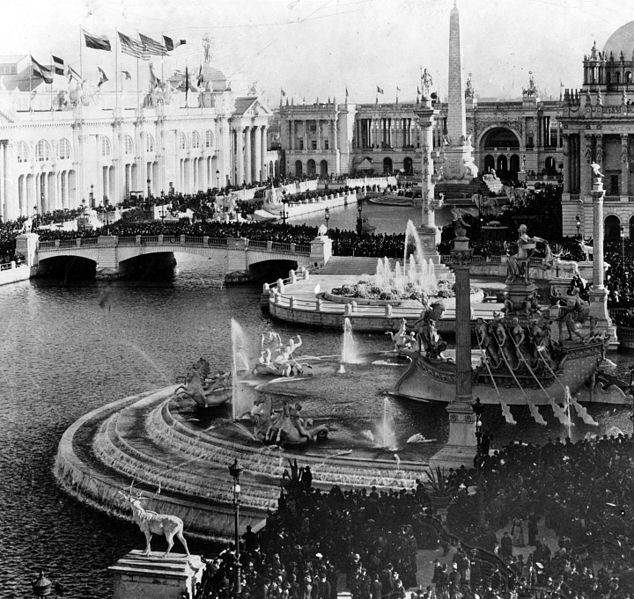 H. H. Holmes
What else was going on in Chicago in 1893? That is a great question for a girl with a true crime fascination. Dr. Henry Howard Holmes, whose real name was Herman Webster Mudgett (I wonder why he changed his name?), started out working as a pharmacist in Chicago. But was he just a charming conman, or secretly a great architect?
Holmes planned his so-called "Murder Castle" to have storefronts all along the first floor to accommodate the new businesses opening in Chicago, as railroads were being constructed to connect Chicago to many other cities. The second floor was intended to be hotel rooms for visitors to stay in during the 1893 Columbian Exposition in Chicago. The third floor was apartments for long-term residents which ended up not staying for very long. The second and third floors contained labyrinth-like hallways, hinged walls, trapdoors, soundproof walls, and a room set up as a gas chamber – oh my! Wanna know what was in the basement? Just a crematorium. Oh, and there were some pits of quicklime. And a few vats of acid. Nothing suspicious down there at all.
While he may have designed the entire building himself, it is clear that it was always about both his fascination with dead bodies – he was a serial killer, after all – and the money that came with selling them, as cadavers were such a sought-after medical tool during this time. So much so that some people would go grave digging just to get them. So my answer is no, he was not a very good architect - especially ethically.
by Mackenzie Kidwell