Don't come at me, but no, you probably don't like Frank Lloyd Wright. If we, as a society, liked him as much as we say we do, our neighborhoods would look significantly different. What you like is the idea of living in a home over a waterfall – the quintessential and most well-known piece of American architecture by Wright.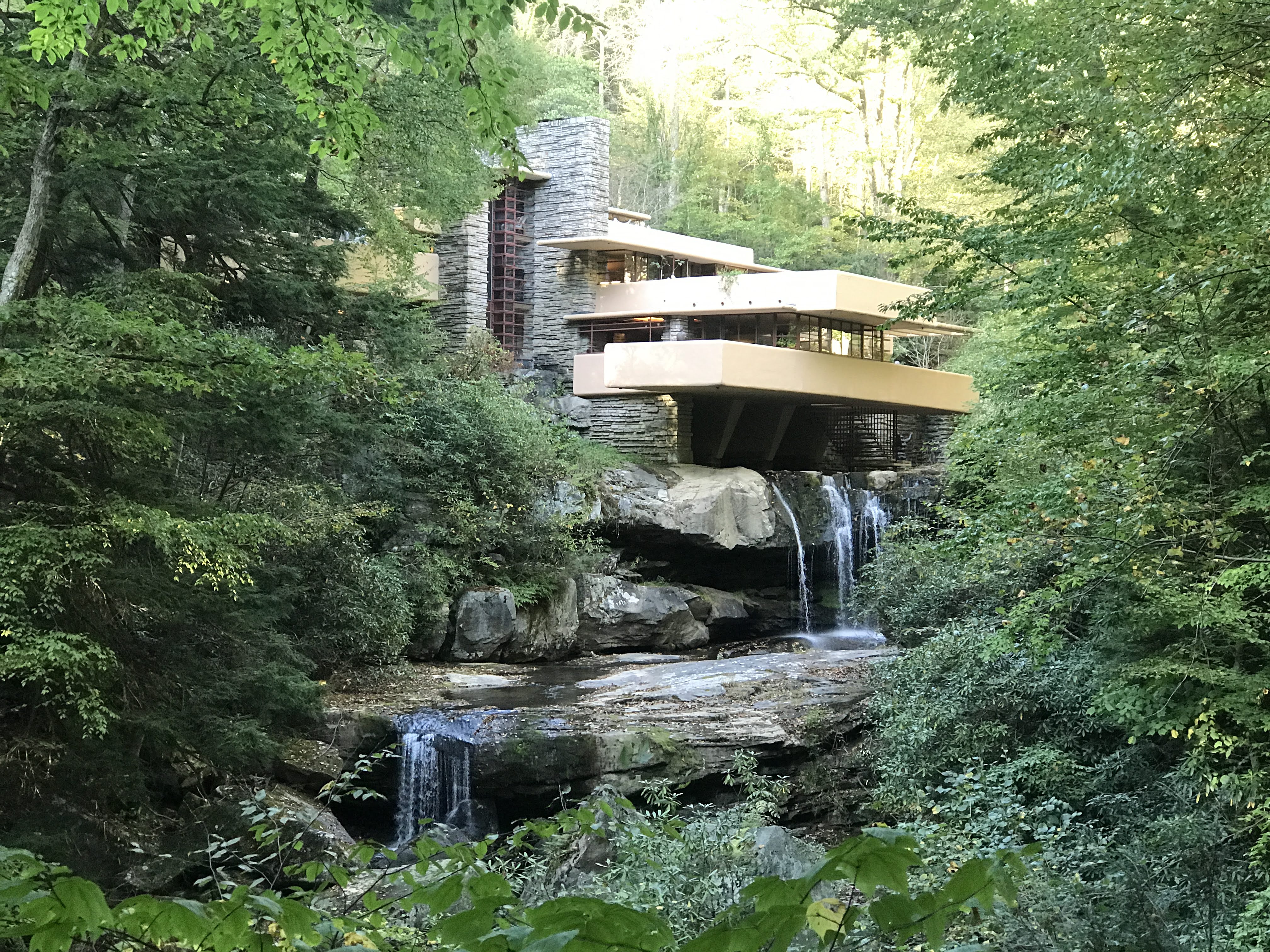 The other option is that you feel pressured to like Wright because it's the only thing about architecture that you know (and it's perfectly fine if he is the only architectural name you know!). It's okay to not like Frank Lloyd Wright! Set yourself free!
Here are 7 reasons to not like Frank:
Low Ceilings. Wright used low ceilings as a way of pushing you into different spaces or making certain spaces feel cozier. For instance, at Fallingwater, the bedrooms have low ceilings, so you want to go outside.

Tight Hallways. Code dictates a certain width for us today, but in Wright's day there was no such thing. Much like his use of low ceilings, Wright didn't want you to hang out in hallways so he made them super tight. 

Figure 2
Falling Water Guest House staircase. Photo by Brianna Blackaby

 

No Garages. If you really needed a designated spot for your automobile, Wright felt that a carport would be sufficient to store a car.

Figure 3 Kentuck Knob has a massive three bay carport. Photo by Janelle Horst

 

Inflexibility of layout and furniture. Wright loved built-in furniture and cabinetry. There are many stories of his demanding nature.

Small kitchens. This is more a product of the time period and less about Frank himself. The kitchen at Fallingwater is considered large.  

Figure 4 Kitchen at Fallingwater. Photo by Janelle Horst

 

Low curb appeal. All the photos that people see of Wright's buildings are typically taken where all the glass is located, which is actually in the back. Wright felt the front roadside area of a home should be private such that visitors and passersby couldn't see into the home. As such, most of his homes have few windows on the front which may make some people hate the curb appeal.

Figure 5 Duncan House at Polymath Park. Photo by Brianna Blackaby

 

Low storage. With all the built-in furniture, why do you need storage? Wright didn't supply his residential clients with areas meant solely for storing.

 
by Janelle Horst